Employee costs take up a lot of an organization's expenses, but they're worth the money, as more and more companies are realizing the importance of a strong and effective team.


DISC FITNESS BENCHMARKING & COMPARISON SYSTEM
The DISC Fitness Benchmarking & Comparison System enables management to compare new applicants' abilities to desirable job-performance benchmarks. It also helps compare the applicants to current employees who have already demonstrated the desirable attributes necessary for success in the field. The system allows you to select as many benchmarks and individuals as you desire simultaneously.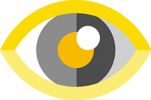 An analytical human-performance instrument designed to do one thing: provide the performance insights necessary to make reliable hiring & selection decisions.
The report identifies the areas in which the candidates may need support as well as those areas in which they'd thrive. The report also gathers the data you need to assess each candidate's personal chemistry and compatibility.
The Executive Summary will reduce the costly and frustrating hiring errors that have always been a part of the selection.
A three step report designed to guide decision makers through their hiring and selection process from beginning to end. There are many biases that affect one's ability to process information and make correct and objective judgments.
It is often difficult to sort through the hundreds of resumes to really understand who has the best potential. This report helps a company screen everyone that is qualified for a job.

An Employability Report is requested once the screening test in over. This report requires no additional input from the candidate. It's created using results from the Screening Report. This report will pinpoint the risk of performance in 21 skill and competency areas and provide interviewing questions to help expose any potential issues.

Once you've selected the new hire, you need to ensure your investment. Hiring the right person is merely the first step, because there will always be gaps to be avoided or strengths to be exploited with each new employee. The Coaching report identifies these areas and even blocks future potential performance issues.

Simply designed to answer important questions such as:
Can this person work effectively with other people?
Can this person remain engaged and effective when under stress and pressure?
Can this person prioritize their activities?
Will this person accept accountability for their own actions?