Tapping into decades of leadership and accumulated expertise over a span of +15 years, the team came together to form IBG as they share the same vision in supporting companies to achieve organizational leadership. At IBG we believe that the people behind each department constitute the gears contributing to that efficient & harmonious precision in delivering results. All through the years we have witnessed many companies suffering from inefficiencies, off track results, and inconsistent performance. We found that the most common area among all such companies was the lack of organizational leadership that enables the people behind the system. This has marked the point for the team to join hands and form IBG to support companies in bridging this stage.


IBG's culture is built around respecting & valuing our clients' experience and perspective; we capitalize on their current achievements and develop the new path for sustainable growth together.

We support companies in developing their business and achieving organizational leadership through Corporate Consulting, Executive Coaching and Talent Development Programs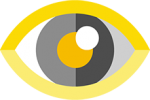 IBG aims to become a renown reference, across the MEA region, for Organizational Leadership through Human Capital Optimization.

We place ourselves in the client's position to understand their business problems and needs, and where they want to go. We take in their objectives and tailor the services accordingly, ensuring immediate responsiveness and guidance.

It's all about using the right tools, in the right time and place. Our clients become our focal point, and we make sure to put in every effort to ensure high quality delivery with full focus on the job.

We work with our clients the way we would if we were developing our own business, and pledge to deliver winning results.

We believe in continuous development, and make sure to introduce the latest management innovations that will keep our clients on top of the business trends. We encourage creativity, and are always ready to learn, from our clients and from others.

We're very serious when it comes to utilizing the proper amount of time and resources to get the job done. A small difference in the rate of return will give our clients a big difference in their financial goals. Our aim is to maximize our clients' Rate of Return

At IBG, we put strong emphasis on the process of transformation. Continuous development is key, and we want to be active participants in our clients' developments.